ExchangeWire: Captify's Global VP of Product, Amelia Waddington Shares Her 2022 TV, CTV, and Video Predictions
In the third article in ExchangeWire's 2022 predictions series, Captify's Global VP of Product, Amelia Waddington, predicts what next year looks like for TV, CTV, and Video, a digital sector that has seen a boom due to recent social restrictions – a consequence of the pandemic.
Closing the loop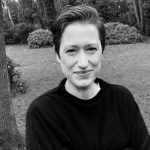 Privacy regulations have slowed the growth of advanced TV in Europe compared to the US. But 2022 will see a wave of new opportunities for advertisers who want to reach engaged audiences on the big screen.
Anyone who consumes BVOD in the UK can tell that there is a whole host of unsold inventory out there. Whilst broadcasters have invested in tech to enable data matching, for brands without scaled first-party assets, or brands hopeful of finding new customers, they will need targeting options that extend beyond their own CRM.
As with all media, once targeted, its effectiveness will need to be measured. The recent wave of disruption in TV measurement hit a crescendo when Nielsen had their MRC accreditation revoked. This will have been a big boost to the many challengers in this arena.
Tech partners that can close the loop and offer an effective targeting and measurement solution for advanced TV will see healthy growth next year as advertisers continue to invest heavily in these strategies.
Want to find out more? Read the article in full here.
Back to the top of page